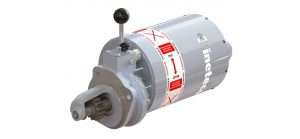 After extensive testing and the successful launch with Kineteco's customers in Germany, we have added the SZH+ Spring Starter to our model range.
This is a high powered Z-Drive power spring starter with 50% more starting energy than SZHS/SZHR models. The SZH+ will  comfortably start engines up to 20L.
For more information, please visit our products page on our website.